Holiday Events in Perkasie
Santa will be in Perkasie all through the season!
Stop by to see him during many upcoming events and programs happening around town!
Small Business Saturday
Santa is visiting shops in the town center from 11am-3pm on Saturday November 25th. Head into town to find shopping and dining specials throughout town.
First Friday – "Night Market" 
Is from 5:30pm-8pm on Friday December 1st. The town center is prettily lit for vendors, non-profits, food, crafts and games on 7th St. Live music under the big tent at 7th & Market from 6pm-8pm.  Santa drops in at 5:45pm before he heads out to visit children in the Borough. This event is organized by the Perkasie Towne Improvement Association. 

Santa Run
Perkasie's  Electric Department and the Perkasie Borough Police Department are honored to escort Santa's run around Perkasie's neighborhoods!  See the road list and map below and don't forget to stop at your closest decorated stop sign located on the route map to get a good view of Santa on top of the Electric Truck and a candy cane!
Scheduled for 6pm-8:30pm on Friday December 1st, 2023.  Click here for Santa Route 2023 and Santa Route Map.  Please note route and map were created based upon bus stop data.
NEW FOR 2023: Follow Santa on his route around Perkasie!  Using the Glympse tracking link https://glympse.com/!PerkasieSanta2023 (which will go live once Santa enters the Borough) to view where Santa is! No app required to view Santa's progress. 
America's Oldest Tree Lighting
Family fun starts at 5pm and Santa lights Perkasie's tree at 7pm on Saturday December 2nd. Read more information about this very special family event.
Perkasie Historic Carousel
Stop by the Perkasie Historic Carousel at Menlo Park for a free ride with Santa from 12-5pm on Saturday, December 2nd!
Perkasie's Nostalgic Holiday Train Display
Stop by the Perkasie Electric Company building at 120 N. 7th St to see Perkasie's nostalgic train display; make a note of all the Perkasie landmarks you see! Friday December 1st & Saturday December 2nd. 12pm-8pm both days.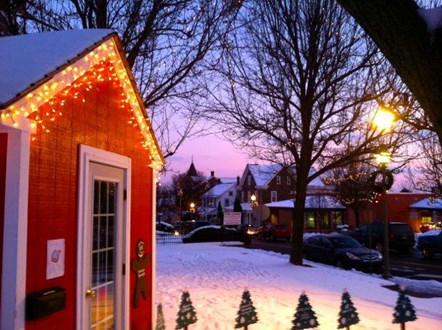 Santa House
Located in Town Center at the corner of 7th Street and Market, Perkasie's Santa House makes a great backdrop for photos, and will be in place on November 25th.  We hear Santa will be making appearances for short meet and greets this season!
Thursday, December 7th from 5:30-7:30pm and Saturday, December 9th from 10am-12pm
Thursday, 12/7 – 5:30pm-7:30pm
Saturday, 12/9 – 10:00am-12:00pm
Thank you to the Perkasie Rotary for sponsoring this free event!
Gingerbread Extravaganza
Start your day on Saturday December 9th with a visit to Perkasie's Indoor Farmers Market for a meet & greet and photo ops with The Gingerbread Man, 9am-12pm at the Perkasie Fire House at the corner of 5th & Arch.  Then head into town for a gingerbread lattes, treats, gingerbread crafts and more. Holiday shopping & specials all day. Santa is at his house for visits from 10am-12pm and FREE Horse & Carriage Rides run in the center of town from 11am-3pm. 
Grinchmas Celebration - Stealing Hearts & Spreading Cheer
Grinchmas Celebration - Stealing Hearts & Spreading Cheer
Our
Grinchmas Celebration
promises a day filled with laughter, love, and holiday magic. Whether you're a Grinch or a Who, you'll leave with cherished memories and a heart full of holiday spirit. Join us and let's make this Grinchy day one to remember!
Event highlights:
Visit with The Grinch: Bring your dog and/ or family to meet The Grinch and have your photos taken in his Crumpit Cottage in Perkasie's town center. We encourage you to wear your favorite ugly Christmas sweater, or dress like a Who, it's the perfect opportunity to snap a memorable picture. 11am-2pm
Whoville Wag-A-Thon: Strolling with the Grinch >> Join us for a community dog walk! We'll gather at The Grinch's Crumpit Cottage in the center of town, and take a scenic walk with The Grinch leading the way. 12pm
Dog Costume Contest: After your pups strut their stuff on our community dog walk, enter our dog costume contest judged by The Grinch. 12:30pm
Whoville Arts & Crafts: Channel your inner artist with a variety of Grinch-themed arts and crafts activities. Create your very own Grinch ornaments, and color your own whoville headband.
Whoville Food & Drinks: Savor scrumptious holiday treats and Whoville-inspired cuisine. From roast beast sandwiches to Who-hash, there's a delectable delight for everyone.
Grinch Photo Booth: Capture the moment with photos alongside our Whoville & Grinch inspired photo backdrop. Share your snapshots on social media to spread the Grinchmas joy.
Whoville Carolers: The festive Whoville Carolers will be singing through downtown Perkasie. Don't be surprised if the Grinch himself decides to join in!
Grinchy Storytime: Gather the kids for a whimsical storytime session featuring Dr. Seuss's "How the Grinch Stole Christmas." It's a heartwarming story that will make even the Grinchiest hearts grow three sizes.
Holiday Shopping: Shop for unique gifts and Grinch-themed merchandise from local shops. Find the perfect holiday presents for your loved ones.
Grinchy Scavenger Hunt: Pop into participating shops and spot The Grinch! Check off your entire list for a festive prize.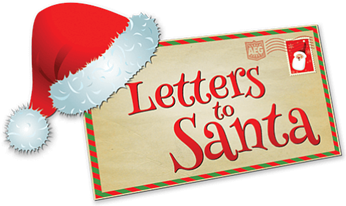 Letters to Santa
Drop off your letters in the letter box located on the side of the Santa House.  Letters will be collected November 26th through mid-December. To receive a personal response from Santa, the letter must state the child's first and last name, a return address, and be submitted by the due date which will be posted here. Happy Holidays!
Thank you to the Perkasie Rotary for sponsoring Letters to Santa!
Storytime with Santa
Enjoy holiday stories, crafts, and milk and cookies with Santa and Mrs. Claus!
Sunday, December 10th, from 10am-12:00pm at Perkasie Borough Hall; $15 per child. Space is limited, must pre-register at www.perkasierec.com